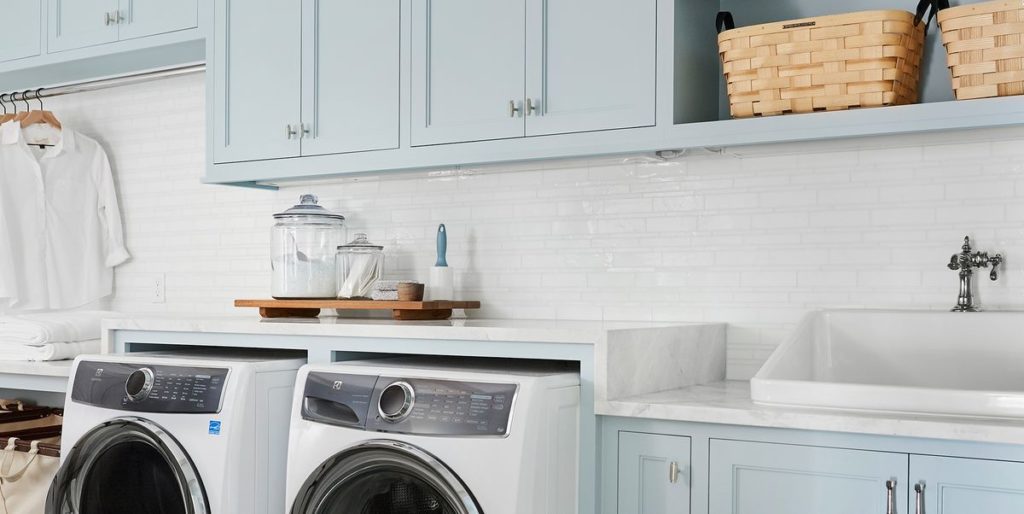 Many factors are instrumental in the success of your laundry business. To start, you need to have high-quality equipment that offers laundry automation, such as those available at Continental Girbau. A strategic location is also a must-have. You also need to invest in effective marketing strategies. If you are building a self-service laundry, the design is also crucial. That said, this article talks about some design tips to elevate your laundry shop and make your customers happy.
1. Put Up a Sign
Signage is important for your business as it grabs attention and spreads awareness. When there is no sign, it is hard for customers to know that there is a laundromat somewhere. The signage should be legible and visible. Position it somewhere your customers can easily see. Pick the right font and colors. At night, illuminate the sign so that your customers can see it. If you need help creating the perfect signage and other creative solutions, check out Continental Girbau, which is also a supplier of vended laundry equipment.
2. Install a Television
For self-service laundry facilities, a TV is one of the must-haves. To provide entertainment to your guests, a good way to do this is to install a TV. This is a good way to keep them entertained while they are waiting for their clothes. Otherwise, they will end up being bored and may no longer return.
3. Keep it Airy
It is not just all about the looks. You should also consider how it feels like to be in the laundromat. There should be plenty of space to move around. Do not crowd it with equipment and unnecessary décor. Especially if space is small, find a way to make it look airy so that customers will feel more comfortable.
4. Light It Up
Lighting decisions are also important when you are decorating a laundry shop. Avoid lights that generate too much heat because this can make people uncomfortable. Switch to LEDs, which are also energy-efficient. When the lights are too dark or too bright, they can cause eye strain, so you need to strike the perfect balance. Install lights that can also serve a decorative function without being too obtrusive.
5. Pick the Right Colors
Pay attention to your choice of colors. It should not only encapsulate what your brand is all about, but it should also positively affect the mood of the customers, especially if it is self-service laundry. Use color psychology to give your business an edge. Avoid colors that are too dark. It is not only sad to look at, but it can also make the laundry shop look cramped. Color can also evoke emotional responses and change the perception of people about the temperature. From the signage outside the laundromat to the color choices, take note of our recommendations above. Consider both form and function when designing your laundromat.
Related Posts