Traveling is a great way to relax and unwind; to take a break from your usual routine and just get away from it all. But it can also be time-consuming and costly, and if you don't plan your trips carefully, it can become quite stressful. Fortunately, there are plenty of ways you can minimize stress while on your travels, while saving time and money to boot. Read on to learn more:
Planning is Crucial
You've heard the saying, "If you fail to plan, you plan to fail." Planning and organizing your trips well in advance can save you precious time and money. Many hotels and airlines offer great early bird deals if you book your room or flight in advance. Carefully planning what clothing and items to pack will keep you from cramming at the last minute, and it could help save you money so you won't have to buy new things that you forgot. Finally, booking a parking slot in advance with a service like ParkON will save you precious minutes when you get to the airport.
Head to ParkON's website to quickly search, reserve and pay for a parking slot at more than 200 parking lots near all the major airports in the United States. Airport parking can be notoriously difficult to find, and you could end up circling the airport for half an hour just looking for a space to park your car. ParkON makes it so easy for you to reserve a slot; you can do it in less than five minutes!
Make the Most of Your Downtime
Airports can be incredibly stressful and frustrating. What with the long lines, crowded areas and delayed flights, they can be enough to make anyone feel on edge. Instead of just sitting in the waiting lounge stewing, take advantage of your downtime to be productive. Catch up on your emails, work on a project with an upcoming deadline, or simply catch up on your reading or stream your favorite show. You've been given the gift of free time, use it wisely to save time in the long run.
Fortunately, most major airports are now equipped with great amenities to make your waiting time more bearable. At a big airport like LAX, you can indulge in some fine dining, do a little shopping, check out an art exhibition, or even get a relaxing massage.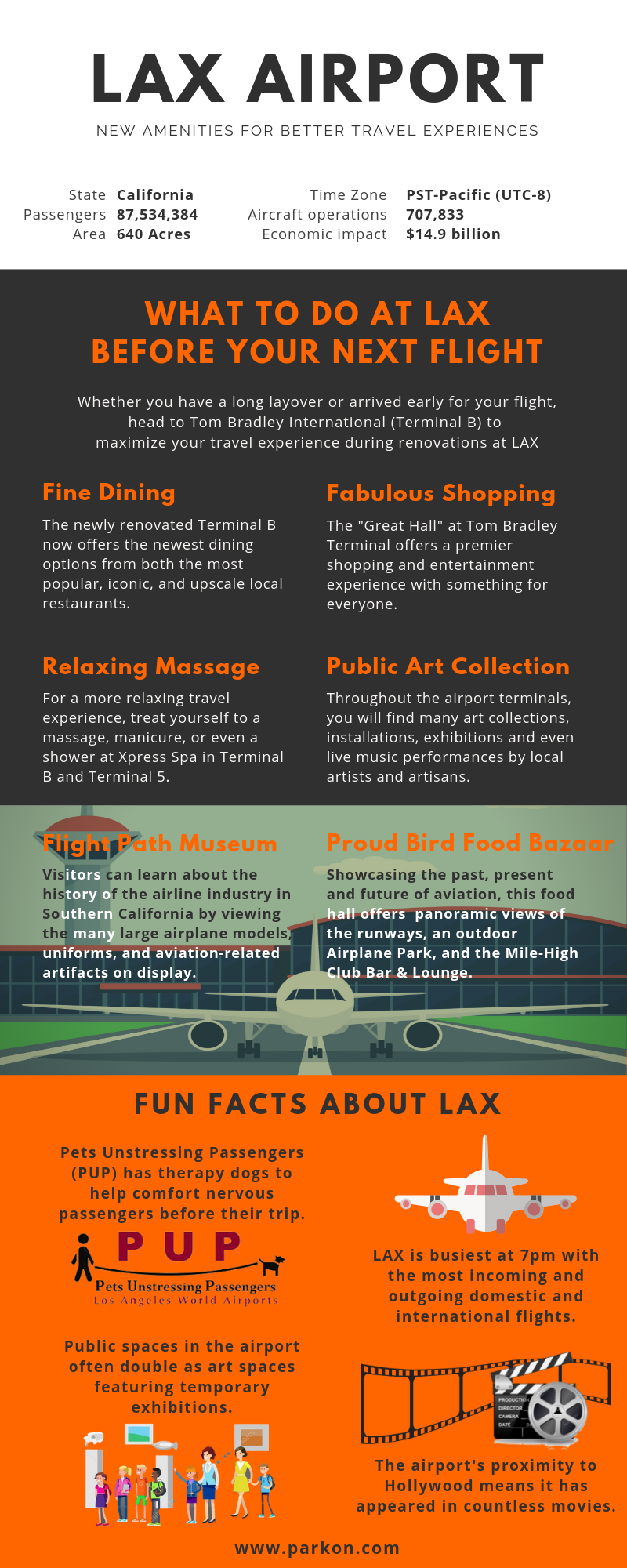 Choose Budget-Friendly Accommodations
These days, booking budget-friendly accommodations is much easier than it used to be with the advent of Airbnb. You can find plenty of beautiful, comfortable rooms or homes on the site that cost a fraction of what a room at a fancy hotel would cost. If you plan to spend most of your time sightseeing or visiting tourist spots in the area, you won't really need hotel amenities like a pool or gym. Save money by booking cheaper accommodations and get your exercise from walking, or doing bodyweight exercises in your room.
If you are traveling to a city where close friends or relatives live, you might see if they'd be willing to put you up. It would be a good chance to catch up, reconnect and spend quality time with loved ones you haven't seen in a while. Lastly, you could also consider staying at a hostel, or couchsurfing.
These are just some of the ways you can save time and money while traveling. All it needs is a little patience, creativity, and plenty of planning. Soon you'll be amazing your friends with your ability to jetset off to faraway places without spending an arm and a leg.
Related Posts